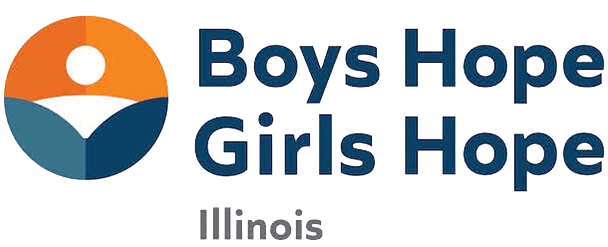 Symphony Financial supports the Boys Hope Girls Hope program in Evanston, IL through multi-event sponsorship and participation. With clients, friends, and employees, we celebrate their mission and success at their Evening of Hope Gala, Golf Outing and the Taste of Hope winetasting event. We champion this local organization who nurture academically capable and motivated children who are in-need.
For over 40 years, in 3 Evanston group homes, BHGH has served academically capable 7th- 12th graders from impoverished Chicago families. They help them break down barriers to achievement and fulfill their human potential by providing safe and structured homes; nightly "family" meals; excellent college prep education; medical care and therapy when needed; social-emotional support; tutoring, mentoring, and college application prep; and community service opportunities. Following high school graduation, they support them through college with scholarships, financial aid navigation, dorm setup, one-call-away guidance, and a robust professional internship program.

Advancing the growth of young men and women through education and golf is a goal we share with the Western Golf Association and Evans Scholars. Symphony Financial, as presenting sponsor of the 2022 WWGA Women's Western Amateur Tournament, was happy to play a role in advancing their mission.
WGA is a National Organization formed in 1971. It is committed to increasing participation of women in golf and dedicated to raising funds to provide academic scholarships to worthy and deserving undergraduate women and assisting inadequately funded college women's golf programs. The WWGF also partners with the Western Golf Association's Evans Scholars Foundation annually to support a joint WWGF/WGAESF scholarship. Recipients meet the criteria of both programs.

Since 2000, Symphony Financial has been an active supporter of Kiwanis McHenry through volunteer work and fundraising. We've been involved in various events annually such at the Turkey Trot and Shamrock Shuffle.
The McHenry Kiwanis Club was founded in 1955 to "Serve the Children of the World" and that is what they do through many local events and scholarship programs. This local organization is community-minded and strives to transform the lives of the children of McHenry County.